Here are some links that may interested you, starting with publishing friends and colleagues. Any contributions or suggestions are welcome.

The links will open the sites in new windows which you can just close to return here.
---
---
Jurgen Ziewe has a more up-to-date site at 3d-art, though it's only partly to do with Fantasy.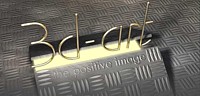 Adrian Buckley is a digital fantasy artist I've recently come across.

Michael Fishel is an artist with whom I shared a publisher in the 1970s - Peter Ledeboer of Big O Posters.


Here's an enterprising publisher of neglected SF and Fantasy classics that they beliieve should still be in print.

Here's an online radio station that deals in all kinds of interesting things.
They archive their interviews, including one with me on vampires, werewolves, witches and various other interesting topics.


The British Library has a number of facsimile books available to view online,
including the Lindisfarne Gospels and Lewis Carroll's original manuscript of Alice
in Wonderland with his own illustrations, used as the basis for Tenniel's
more famous ones:

While all kinds of classic digital texts are available free on:


Many of the books I've been involved with are now out of print
but can probably be found here:


Work by most of the fantasy artists on this site (plus many others)
can be found on:

---